Mandello del Lario, also known as "La Città della Moto Guzzi", has been devoted to creating high-quality motorcycles that are both beautiful and functional since the early 1920's.
Now known worldwide, this company has over 25,000 club members which they gather in Mandello in September for a widely famous motorcycle rally that attracts locals and tourists.
Experience the charm of Villa Guzzi
Built in 1906, "Villa Guzzi" is a villa of strong historical value as it was the home of the family of Carlo Guzzi, founder of the homonymous motorcycle company. Villa Guzzi offers an atmosphere of charm and elegance. This location is ideal for relaxing, reading a book under the trees, playing with children on the lawn, and enjoying the Italian style. The accommodation is located on the mezzanine floor of the villa and has been completely renovated paying particular attention to the finishing touches while maintaining the majestic style of the Villa.
Discover 'Valtellina' and its vineyards!
Nestled between Lake Como and Switzerland's southern border, Valtellina is a known area for its outdoor activities, gastronomic delights, and top-notch wines. Take a ride to the wine country and explore a selected winery where you will experience the vineyards, visit a cellar, and finish with a wine tasting experience of four wines, all produced with native Nebbiolo grapes, locally called "Chiavennasca". Savor mouthwatering culinary specialties as you are enjoying the wines, and learn all about the local products. You will be served cold cuts such as Bresaola, the symbol of Valtellina, a cured beef that is light, low in fat and high in protein. In addition, a platter of cheeses from local producers will be paired with compotes. Another delicacy that Valtellina is known for is rye bread, there is evidence that rye was present in Valtellina as early as the Copper or Bronze Ages. Finally, Bisciola, also known as the panettone from Valtellina, is a local fruitcake enriched with nuts, raisins, and figs.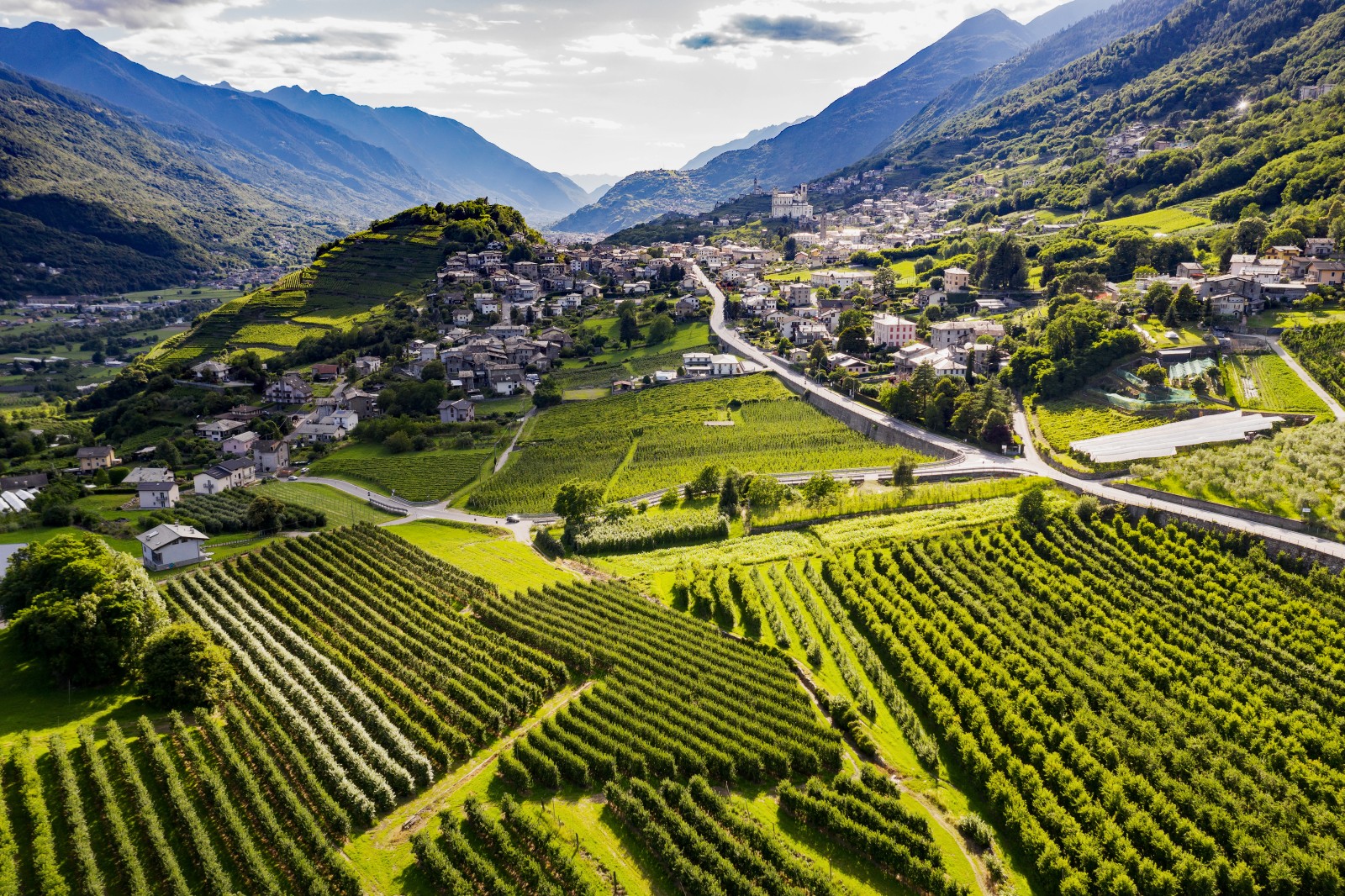 Italian sunglasses never go out of style!
Our boutique has introduced a new item – sunglasses from the 'Lario on Eyes' collection. Created by a company in the Como area, this exclusive collection uses unique designs that recall the Dolce Vita on Lake Como. Timeless shapes, a game of depths and colors will highlight the facial features of who is wearing them. Each model is named after a town, mountain, or Villa of the Lake.
These polarized lenses offer complete protection to the UV rays, in addition, the frame is plant based derived as the structure is made 85% by cotton. As this product is completely handmade on Italian soil, it takes the prestigious mark of HANDMADE IN ITALY (also branded as 100% MADE IN ITALY).